Holiday Christmas 2023 - Brisket
Regular price
$175.00 USD
Regular price
Sale price
$175.00 USD
Unit price
per
Sale
Sold out
We use Certified Angus Beef® brisket prepared Texas style. Simply prepared by rubbing with sea salt and black pepper.
Texas style is so much more than just the simple rub, it is a process that takes mastering to produce the proper smoke ring, right level of moisture that results in that mouth watering brisket that we feel no other technique even comes close to.
We rub and let dry marinade our briskets overnight and then smoke at around 235 degrees consistently in our pit for 12-14 hours. We use post oak wood and a little bit of mesquite for extra flavor. Once the "stall" kicks in and moves a bit, we wrap them in pink butcher paper and finish them.
This is heaven sent, true Texas brisket.
Includes 2 bottles of our BBQ Sauce!
Planning your Meal
These briskets after smoking weight between 7LBs and 9LBS. We always strive to give you the best weight, the price is based on the 7LB weight.
When planning how many briskets you need, assume that each person will be 6-8 ounces with all of the other traditional fixings for the holiday. If you are planning on the brisket being a centerpiece, assume 10 ounces per person and real brisket lovers can eat a pound!
11-14

 

Servings per person

 

as part of the whole holiday meal
9-10 Servings per person for a centerpiece meal.

To Prepare...
Heat the oven to 275.
Rip two pieces of foil that is big enough to cover the brisket.
Put the brisket fat side up in the middle of the foil.
Gather up the foil and pack it around brisket and leave a vertical 2" x 6" vent open on the top.

Put on a pan that catches any fat if the foil breaks.
It will take 1.5-2 hours or so to heat up. Use a thermometer (140-145 degrees Fahrenheit) or poke a small knife in the middle and feel the tip with your lips, if it is warm, it is ready. It is fully cooked and remember you just want to reheat!
PICKUP: We offer two options...
OPTION #1: Pickup at our Casa, located in South Seattle and instructions for pickup on December 20th-21st, 2023 (between 9am-5pm) and will be emailed to you. You can set your date with us after the pickup date that is convenient for you!
OPTION #2: Pickup at Microsoft on December 22nd, 2023 (between 11am-1pm) in Redmond and instructions for pickup and will be emailed to you.

Share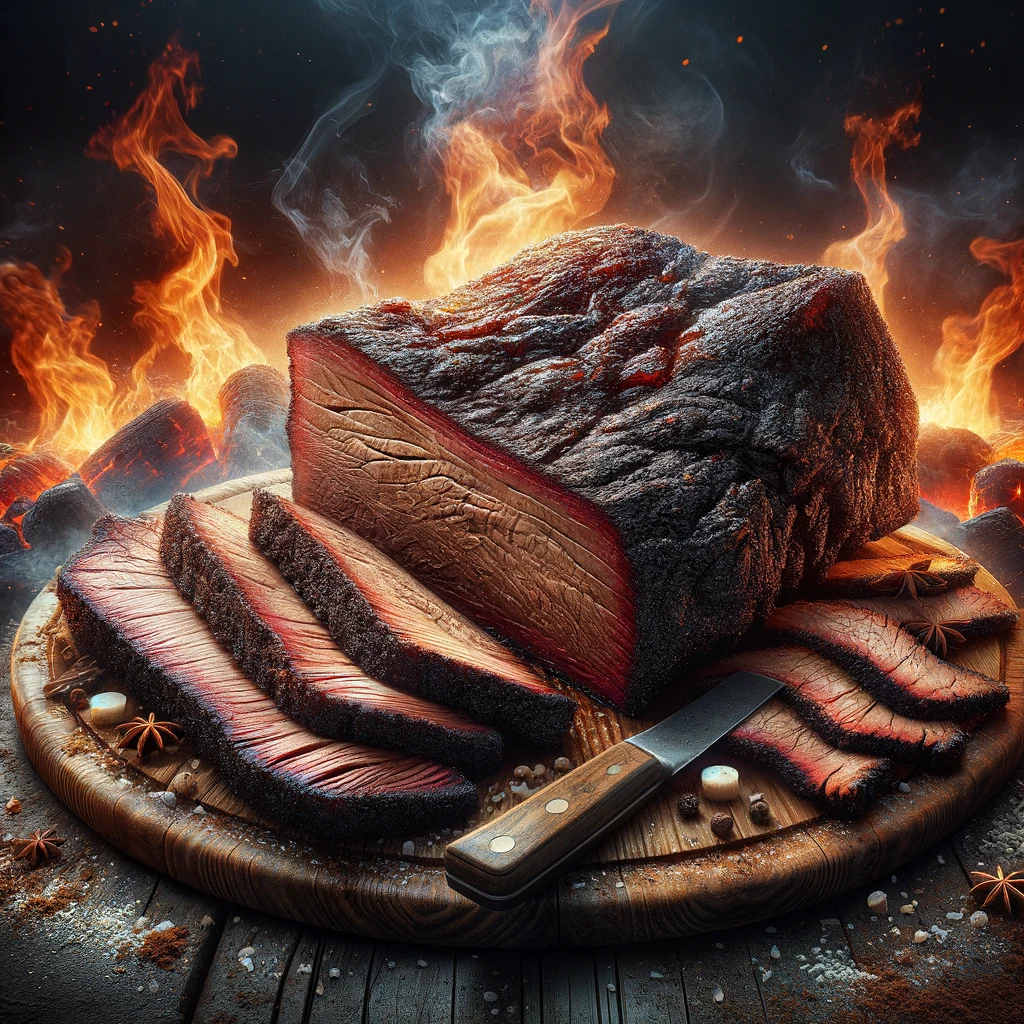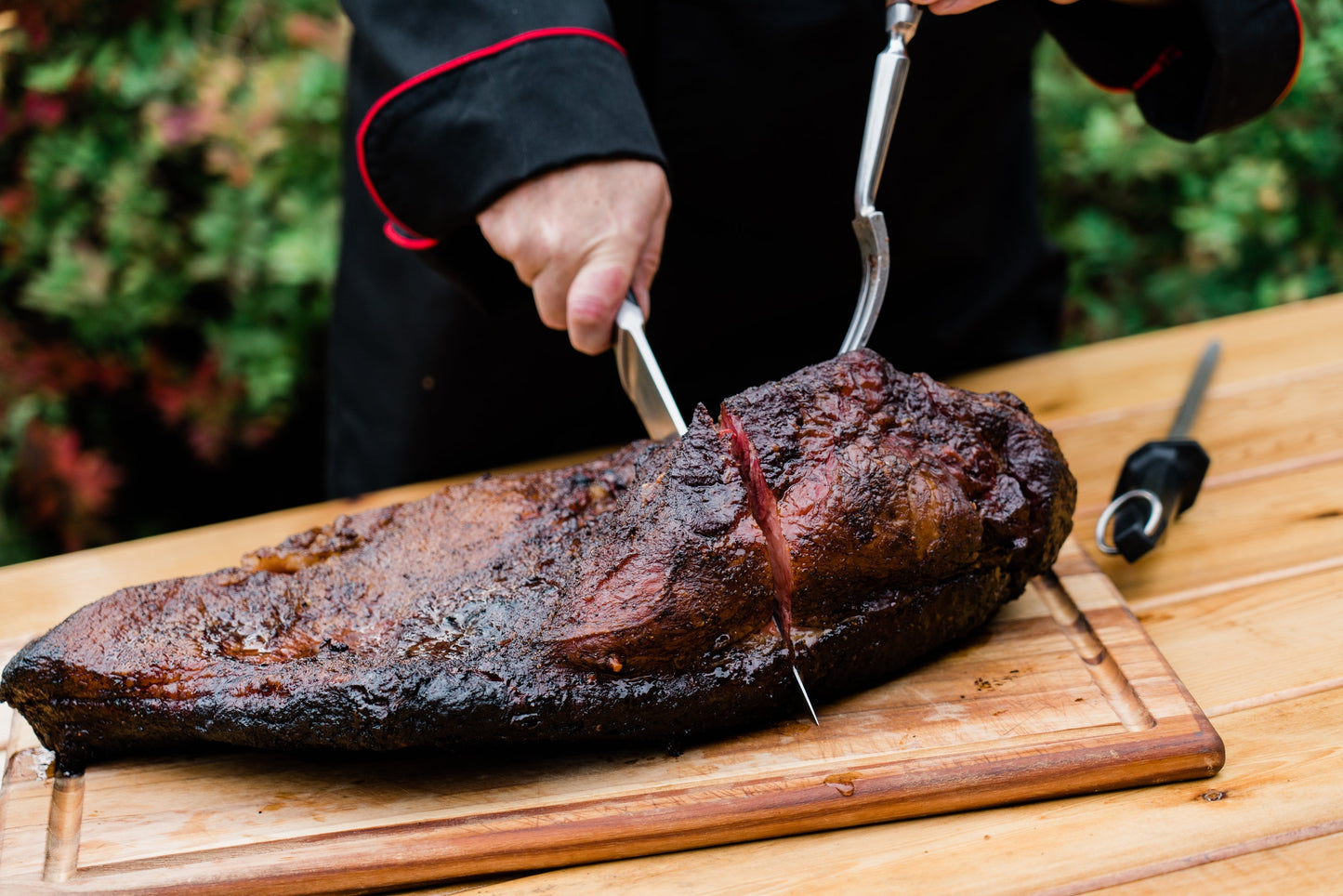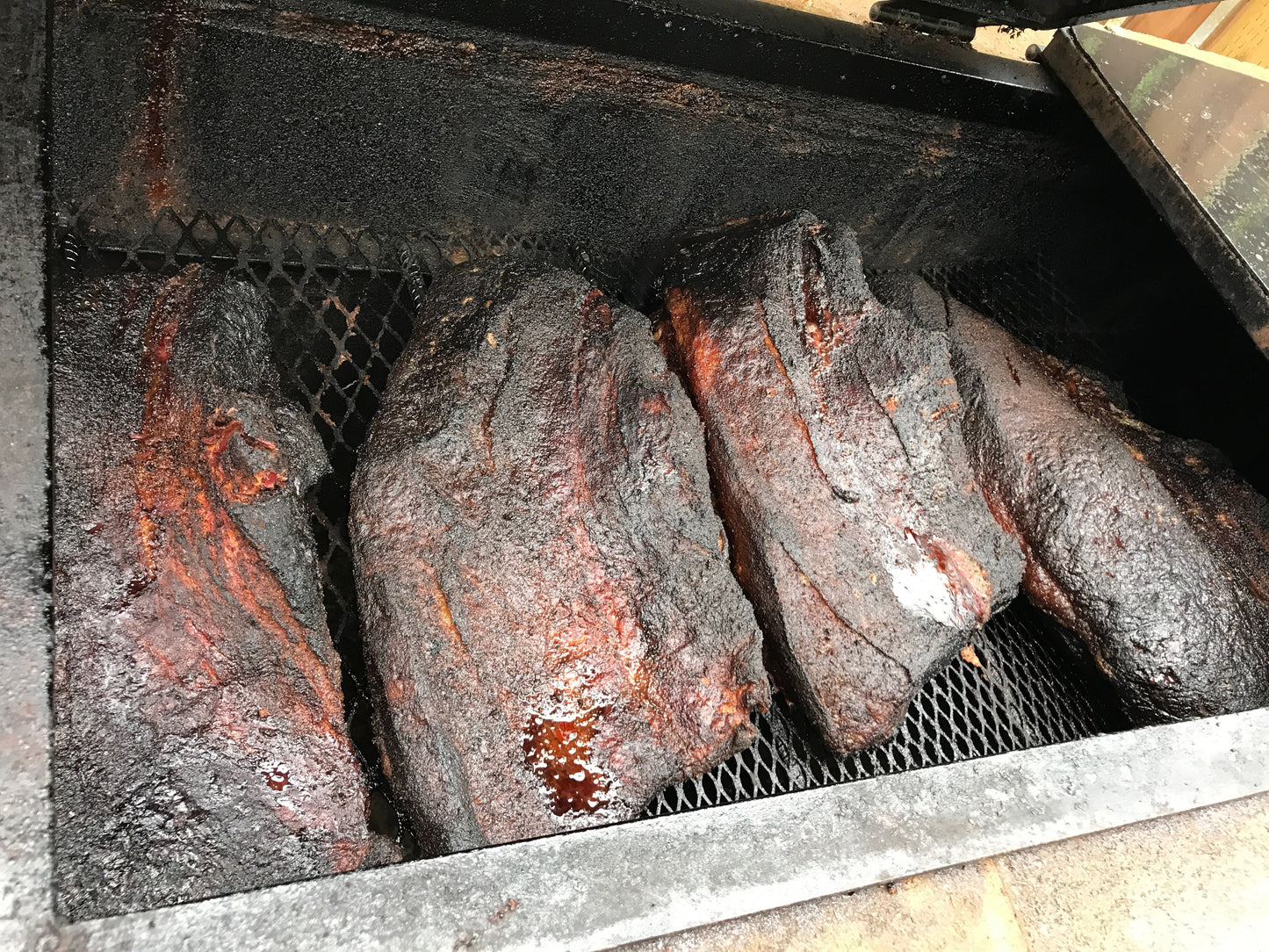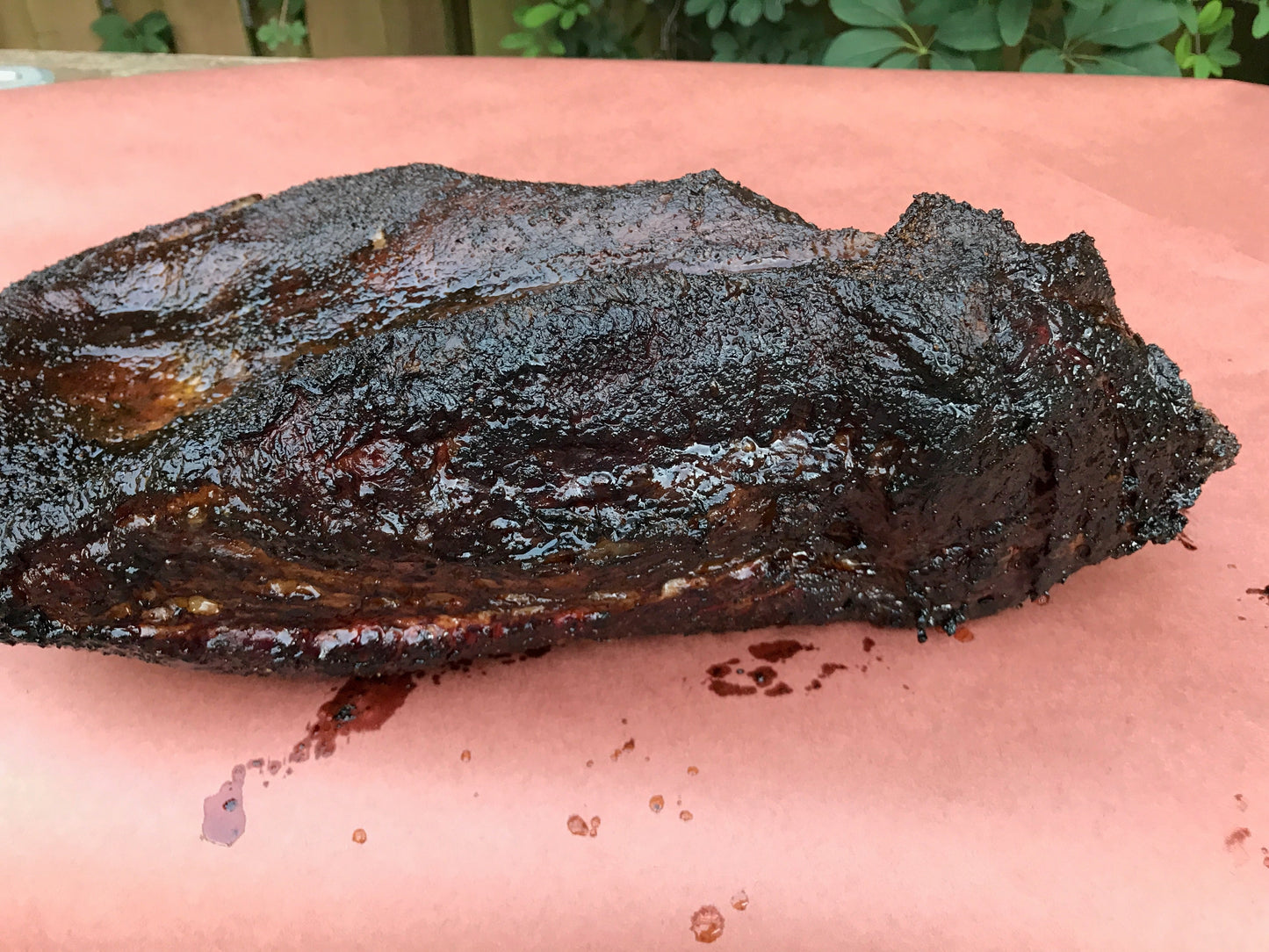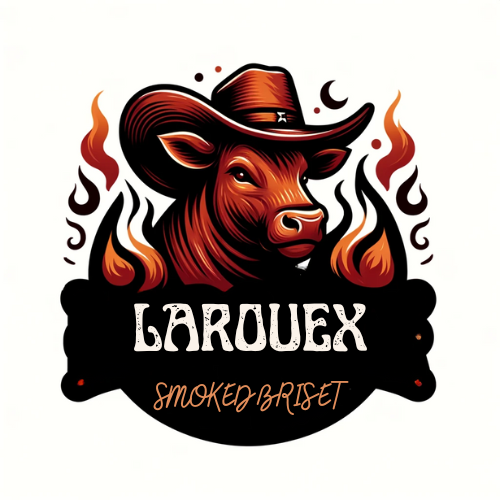 Brisket Art
Larry is a master brisket chef that is constantly honing is barbecue craft. Larry built a state of the art pit that produces some of the finest brisket I have ever tasted. Now lets talk sauce. Larry has been refining his sauce recipes for the last 20 years as well . . . add the sauce and the brisket and you have the perfect combination for any event. Larry Jordan is leading the way in this new era of barbecue. I recommend you check it out you will want to send me a thank you for sending you his way! Bon Appetit!
Yes, Many Fine Moments with You!
Smoke Brisket Heaven!
We ordered Larouex Smoked Brisket, and upon opening it up we were immediately impressed with the beautiful crust. After gently reheating the brisket we dug into the tender and tasty meat that was perfectly complemented by the slightly spicy and smoky Larouex Memphis Styled BBQ Sauce. I would highly recommend the brisket, this would be great for a dinner party just make sure you invite all your hungriest friends and family for dinner!
Brisket for Golf Party
Crew LOVED it! I had a couple brisket foodies. They were speechless
The Brisket!
The brisket is absolutely fantastic, I was completely amazed by its wonderful taste. Unlike ordinary bbq beef the one I got had the perfect fat and skin, its melting, moist and incredibly heated and smoked. All my family members Ioved it, we finished it (half) within two days. You have to eat the brisket with the secret sauce, especially the spicy one, it is amazing, I really like it! Thank you so much Larry for making both the brisket and the sauce, I cant wait for the next round!
Oh My. High Praise Buddy!